Grocery shopping is one of the most common uses of a checklist. Going grocery shopping can become a challenge when you have forgotten your list. When you arrive home, you may find you forgot to pick up one or two crucial ingredients for the recipe you intended to make. People who shop without a to do list also tend to purchase more than they intended, and that can end up with a much higher bill when it comes time to check out. Using Todo lets you make up your list between trips, and other family members can add items to it using Todo Cloud, eliminating return trips for those one or two forgotten items.
Choosing an App Over a Paper List
People have been making a paper to-do list for many years. The problem with a paper list is that it gets forgotten, misplaced or the family dog finds it and treats it like a chew toy. Forgetting to bring the list along to the store defeats the purpose of making it, that scenario is all too common. However, since you probably always have our phone with you creating a Todo checklist for grocery shopping makes your lists easy to find and easy to remember.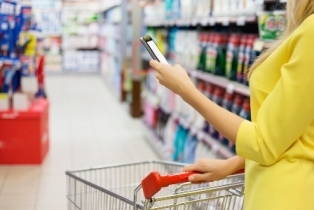 Grocery Lists Now and Later
You can add to your grocery list whenever you think of another item and can even prioritize items that you need to purchase. For instance, you can list bread and milk as immediate purchases and place buying items for a barbeque the following month on the delayed list, so you will be reminded closer to that date. The ability to prioritize your grocery list on high for immediate purchases, medium for later purchases and low for items you want to buy in the future helps you space out your purchases and ensure that nothing is forgotten.
Using an App to Help You Shop
Typing in the items for your grocery list is simple. However, for those who have an iOS phone, you can use Siri to add onto your grocery list and even avoid typing. Creating your grocery list couldn't be any easier.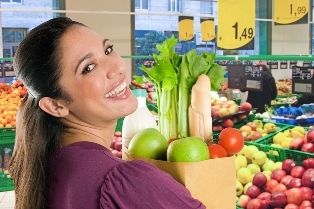 Save More Money at the Grocery Store
Instead of wasting time and gas making return trips to the grocery store for forgotten items, using Todo Cloud can be a help. In addition to ridding yourself of return trips, you can also receive reminders as you are approaching the grocery store.
Todo incorporates geotagging to give you alerts while you are in your vehicle, reminding you to stop at the grocery store as you are nearing it. It can also tell you what you need to buy at the store.
Not only will the app save you time and effort when shopping, it will also help you when setting up tasks at home or in the workplace. Give it a try and get your life more organized.