Without a to do list you have to remember every task you need to do. When you use a list to keep everything on track, both big and small tasks can be made easier. Todo makes setting up a to do list convenient, and you can organize the tasks in a variety of ways that suit your life and business. The tasks can be prioritized and approached one at a time.
With Todo, you can have your list on your iPhone and Apple Watch, which makes it easy to keep the list with you at all times. Because Todo will remind of those important to-do's you can relax.
1. Choose Your App Wisely
There are many factors that affect one's choice of a to-do organizer. Making sure it is easy to use is often the most important consideration, which is a great reason to use Todo. Having a way to enter tasks, edit them and delete all or some of the entries is a top priority. This makes keeping appointments, shopping, remembering school activities and after-school functions simple. With the Todo app, you can organize tasks by priority and type as well as breaking the tasks down into a now, tomorrow or later in the month format, which makes it easy to plan for both, your short- and long-term to-do needs.
2. Sharing Your To-do Lists
Whether at work or at home, making every task a do-now task is a surefire way to run out of steam before completing the project. Todo lets you take weekly tasks, such as grocery shopping, to the next level. Not only can you enter the items you need on your list, you can also let other members of the family add to the list or create their own. Todo can even give you an alert when you pass the grocery store.
With Todo, you can rest easy knowing that the items needed to prepare recipes for the week are complete, dad has the snacks he wants while he's watching the football game, and the children will have what they want to take in their school lunch bags. Todo lets you prioritize tasks, star tasks, and build layered tasks.
Todo helps you make the most of your time. You'll get more done and you'll be more organized. Sharing lists is a great way to keep everyone informed so all can stay on top of things. Tasks can be shared among family members or business associates so that each task is done separately. As each is completed, everyone will be on the same page when it comes to getting the job done. This combination of separating tasks, storing the information in the Cloud and seeing the progress that is being made ensures a productive and collaborative effort.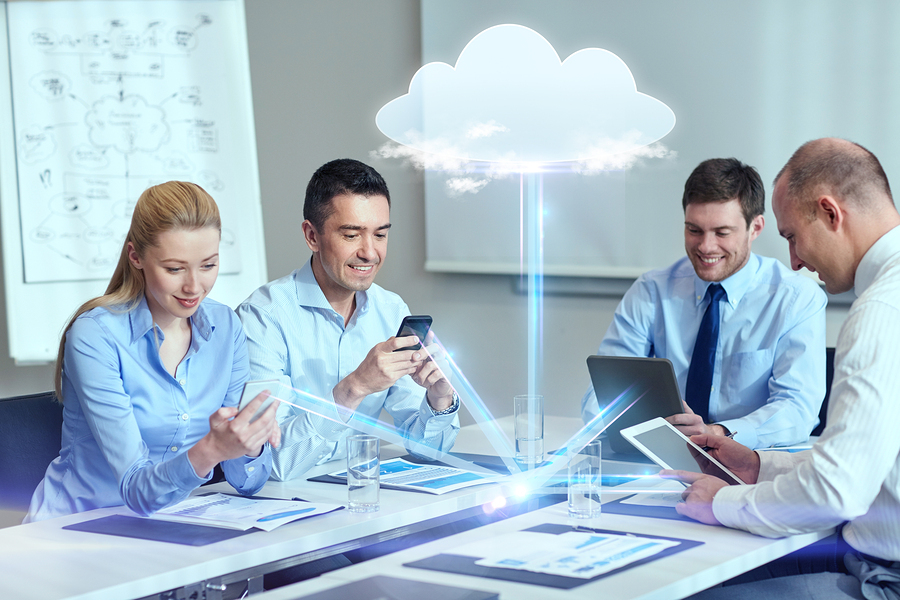 3. Eliminating Complexity
Keeping things simple helps you accomplish what needs to be done. Envisioning a series of smaller tasks rather than something overwhelming makes it easier to complete. For instance, having a weekend barbecue with invited guests at your home may entail picking up items from the grocery store, getting paper products and supplies from the party store, and mowing the lawn and other tasks. Putting these to-do items on a list lets everyone know what is expected of them and makes it easier to accomplish.
For those with a business and family, getting everything done on time can become more complex. Todo helps take out the challenge because your lists can be separated into personal and business. Todo lets you use geotagging, which for instance, can be helpful in remembering to pick up supplies needed for your business office or to pick items up at the grocery store. As you near the store, the device will let you know you need to stop and pick up milk or whatever is on the list. Because you have Todo on your phone you can keep your list with you at all times, which means you can eliminate those return trips for things you forgot.
Try Todo Cloud free for 14 days and see first hand how easy it is to operate. Taking the first step toward organizing the tasks you need with Todo will make you more productive and on your way to the world of getting things done.